The Gospel and Contemporary Spirituality
24-26 Jan 2013
Do you know who you are if how you know HIM is really about YOU?
Fellow Workers' Conference is a 3 day conference dedicated to gospel-centered thinking about Christianity and ministry. This annual conference gathers evangelicals both abroad and local under the banner of the gospel in January to be committed to gospel-shaped Christianity in Malaysia.
The Gospel Growth Fellowship invites you to be part of this movement; to gather as like-minded Christians to win Malaysia for Christ. If you're a Christian, partner with us for we are fellow workers of Christ for his Kingdom.
Devotionals: a Spiritual Journey
Lectio Divina: a still small voice, peace and other forms of guidance
Worship: the Encounter with the Presence of God
Psychology: Self and the discovery of God within
Conversion: a Comparison of Biblical practices in the time of the Reformers and after, vs Contemporary practices and approaches
Fitness First: health and contemporary spirituality
Therapeutic Youth Culture
Evangelistic Rallies
From Medieval religion to Evangelicalism: PHD - prayer, healing and deliverance (and fasting); ascetic and other practices of reaching a higher state of spirituality
Rev. Robin Gan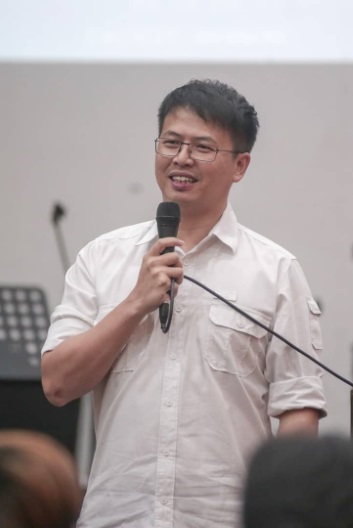 Robin Gan has been teaching theology for more than a decade to students and adults from a wide variety of churches. He trained for ministry in the Ministry Training Strategy and Moore Theological College (B.Div, Dip.Min) in Sydney. He is the founding partner and leader of the Gospel Growth Fellowship. His concern is for the gospel to grow churches in Malaysia through faithful ministry of the Word of God. He pastors CERC, a church that has raised many young leaders to be committed to Jesus' mission.
According to Plan
Graeme Goldsworthy
ISBN: 978-1844740123
Church Discipline
Jonathan Leeman
ISBN: 978-1433532337
Losing Our Virtue
David F. Wells
ISBN: 978-0802846723
Pierced for our Transgressions
Steve Jeffrey, Mike Ovey, Andrew Sach
ISBN: 978-1844741786
Showing the Spirit
D.A. Carson
ISBN: 978-1850788928
The Holy Spirit
Sinclair B. Ferguson
ISBN: 978-0851118956
What is Reformed Theology?
R.C. Sproul
ISBN: 978-0801065590
Worship by the Book
D.A. Carson
ISBN: 978-0310216254