The Gospel and the Kingdom of Disciples
2-4 May 2016
Jesus Christ was committed to the establishment of God's kingdom. He lived and died for it. His rule was firmly established in His Resurrection. And He left with disciples who understood what living under God's rule meant. But just like the disciples, Christians today need to know it for themselves. It is certainly a kingdom worth everything, and denying ourselves for.
After nearly a decade of celebrating a Gospel-centered existence for the church and pursuing its many implications, GGF begins the 2016 program with a Fellow Workers' Conference on The Gospel and the Kingdom of Disciples. Designed to complement and pursue the holy implications the previous offerings, it will address directly what it means to be privileged citizens of the kingdom of God as disciples of His Christ. If we are going to 'do greater works' (Luke 7:28) than even the prophets, then not only must we be thorougly familiar with our King and His kingdom, we will have to wrestle with the many contemporary questions that affect our heavenly citizenship.
Together we should think through the implications of being His disciples in the areas of sex, marriage, gender equality, careerism, migration, persecution, politics, prosperity, social work, miracles and more. There will also be electives on religions and evangelism.
Jesus said,
"For whoever is ashamed of me and of my words, of him will the Son of Man be ashamed when he comes in his glory and the glory of the Father and of the holy angels." (Luke 9:26 ESV)
The call to discipleship means a life of unashamed living for His Rule in this world, now. Let FWC 2016 be your celebration of His words in your life.
Rev. Robin Gan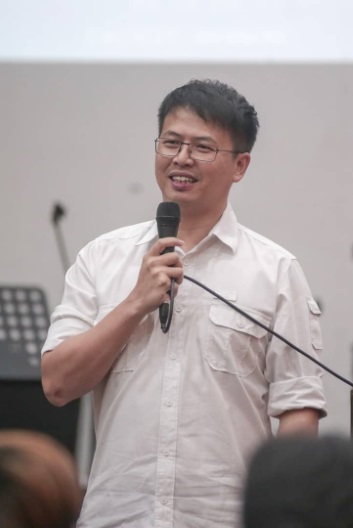 Founding Elder, Christ Evangelical Reformed Church (2008-Present)
Founder, Gospel Growth Fellowship (2007)
Deacon, Anglican Diocese of Malaysia (2006-08)
Curate, St. Andrew's Cathedral (2005)
Curate, St. Paul's Kogarah (2004)
Curate, FOCUS UNSW (2002-03)
Bachelor of Divinity & Diploma of Ministry, Moore Theological College (2002-05)
Ministry Training Strategy under Philip Jensen (2000-01)
Regional Marketing for Sony Asia Pacific (1997-99)
Youth and University Work Leader in Adam Road Presbyterian Singapore (1997-99)
Bachelor of Commerce, UNSW Australia (1996)
For more than 20 years, Robin Gan has been ministering to students and adults from a wide variety of churches. His concern is for the gospel to grow churches in Malaysia through faithful ministry of the Word of God. He currently pastors CERC, a church that has raised many young leaders to be committed to Jesus' mission.