The Gospel & Evangelism
22-24 Jan 2015
Evangelism is the last command Jesus gave all of us at the end of His earthly ministry (Matt 28.18f). Our Lord commanded His disciples to "Go therefore and make disciples of all nations" (Mat 28:19). Yet it is also after Jesus has taught the disciples how to observe everything he had commanded them so that they could teach new disciples the same truth (Mat 28:20).
It seems easy enough, and yet, the truth is, we're not always sure of what to say, and sometimes, we say what seems best to the individual, to ourselves, than what the Bible reveals to be the Gospel.
But what doesn't change is the fact that this Gospel deserves better. In fact, what counts in this ministry is the faithfulness that our Lord deserves. So how will we serve Him as He has asked of us?
Beginning this January 2015, the Fellow Workers' Conference will be focusing on 'The Gospel and Evangelism' followed by Discipleship in 2016. FWC 2015 will get us clear on Evangelism, give us the tools we need, prepare our hearts for service, help us plug into the right resources and network with others for faithful ministry. With talks that will make us think God's thoughts after Him, and training in Evangelism plus different electives, we should be able to find our feet and get started or keep going on preaching the good news.
Rev. Robin Gan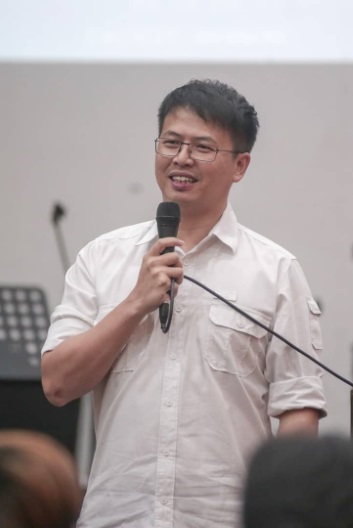 Robin Gan has been teaching theology for more than a decade to students and adults from a wide variety of churches. He trained for ministry in the Ministry Training Strategy and Moore Theological College (B.Div, Dip.Min) in Sydney. He is the founding partner and leader of the Gospel Growth Fellowship. His concern is for the gospel to grow churches in Malaysia through faithful ministry of the Word of God. He pastors CERC, a church that has raised many young leaders to be committed to Jesus' mission.
Above All Earthly Pow'rs
David F. Wells
ISBN: 978-0802829023
Christianity and Liberalism
J. Gresham Machen
ISBN: 978-0802864994
Evangelism and the Sovereignty of God
J.I. Packer
ISBN: 978-1844744985
God in the Wastelands
David F. Wells
ISBN: 978-0802841797
In My Place Condemned He Stood
J.I. Packer & Mark Dever
ISBN: 978-1433502002
Losing Our Virtue
David F. Wells
ISBN: 978-0802846723
Minority Report
Carl Trueman
ISBN: 978-1845503178
No Place for Truth
David F. Wells
ISBN: 978-0802807472
Reformation
Carl Trueman
ISBN: 978-1845507015
The Gospel and Personal Evangelism
Mark Dever
ISBN: 978-1581348460