The Providence of God
31 Aug - 3 Sep 2011
God says in Isaiah 45:7,
"I form the light and create darkness, I bring prosperity and create disaster; I, the LORD, do all these things."
Do you find it hard to accept what this verse says?
"Providence" is a helpful, if rather old-fashioned, term denoting the way in which God is in control of all events such that they are directed to fulfil his purposes. It's something we Christians know in part but often find hard to explain, practice, apply, really believe in, or even want. With all the bad going on around us we'd often rather not think about what that implies about the God we love.
Some Christians choose to respond optimistically, citing Romans 8:28, 'in all things God works for the good...' Some say if we pray hard enough things will work out for us. But in private, when faced with the pain and evil of this world, many of us wonder how God can really be in control – especially bad things happen to good people.
What should Christians living after the resurrection of Christ think about these things? Will we brush our questions under the carpet, or will we face up to the reality of life as it is every day? Come along to this year's TTC, conveniently scheduled over the Hari Raya holidays, to work this out in the company of fellow Christians.
Rev. Robin Gan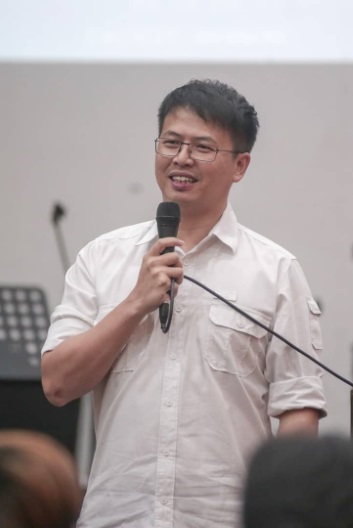 Founding Elder, Christ Evangelical Reformed Church (2008-Present)
Founder, Gospel Growth Fellowship (2007)
Deacon, Anglican Diocese of Malaysia (2006-08)
Curate, St. Andrew's Cathedral (2005)
Curate, St. Paul's Kogarah (2004)
Curate, FOCUS UNSW (2002-03)
Bachelor of Divinity & Diploma of Ministry, Moore Theological College (2002-05)
Ministry Training Strategy under Philip Jensen (2000-01)
Regional Marketing for Sony Asia Pacific (1997-99)
Youth and University Work Leader in Adam Road Presbyterian Singapore (1997-99)
Bachelor of Commerce, UNSW Australia (1996)
For more than 20 years, Robin Gan has been ministering to students and adults from a wide variety of churches. His concern is for the gospel to grow churches in Malaysia through faithful ministry of the Word of God. He currently pastors CERC, a church that has raised many young leaders to be committed to Jesus' mission.
| Title | Speaker | Download |
| --- | --- | --- |
| God the Only is the Lord (and we are His saved slaves) | Rev. Robin Gan | Download |
| God's Active Rule | Rev. Robin Gan | Download |
| God's Absolute Control and Human Freedom | Rev. Robin Gan | Download |
| God, Good and Evil the Wise and the Wicked | Rev. Robin Gan | Download |
Enjoy these recordings? Donate to help support our ministry costs.
The electives will help you think through how the doctrine of Providence challenges statements like the following:
"God is detached from and personally uninvolved in human affairs and natural processes. He made the world and has left us to get on with things on our own. God helps those who help themselves."
"God is in control and is directing all events in history for his divine purposes. Man therefore is a mere robot, a being without free will."
"Life is random. We are the evolutionary product of pure chance. Life has come from nowhere and is heading nowhere. Meaningless, all is meaningless."