The Knowable God pt. 1: Scripture
29 May - 2 Jun 2018
Christians have the immense privilege of knowing God. He is present in our lives, a loving ruler who graciously reveals Himself to us, so that we may know and worship Him 'in spirit and in truth' (John 4.24). When the Reformers took their stand on Sola Scriptura ('Scripture has the final authority in church') during the Reformation in the 16th century, what is at stake for every Christian on a daily basis became clear: when God's Word is threatened, so is the Gospel and the Church itself in danger. Without Sola Scriptura, the authority of Jesus by His Word was always in jeopardy, and with it the salvation and assurance of millions.
It is no different today. As Christians go about their lives often assuming the authority of the Scriptures, we see a functional erosion this worship 'in spirit and truth' in ministry. We make our appeals less and less on the basis of God's proclamation, and more and more to what people want.
How will the average Christian be growing without this pure word flowing in every aspect of church life? (1 Pet. 2.2)
Church leaders and members alike need the encouragement and warning of God to keep being built up in God's word. In the equipping of Christians for theological thinking which is the aim of every TTC, is also the growing of love and appreciation for Jesus and His gospel. For churches to function healthily, the word is the lifeblood that keeps the heart pulsing strongly, energising the church for mission and ministry.
But if the church is needing to grow based on a deep dependence on the word, it does so in the face of real threats, many which have crept into the church in one form or another.
The tendency for modern theology to avoid God's definitive revelation by speaking of Jesus, rather than the Word, is now devastatingly reflected in the popular Christian worldview, e.g. that 'Christianity is all about relationship, and not about studying the Bible'. Christians who are seen working intellectually on the Scriptures are derisively described as 'all head, no heart' for God.
Many Christians all over Malaysia do not seem to appreciate what the revelation of God in Jesus Christ made clear to the whole world, and that is: if you don't know God according to His Word, then you're worshipping a false God even as you engage in all manner of Christian activity. The apostle Paul is very clear that only the true knowledge of God is true worship. (cf. Rom. 1.21)
Thus, sadly, for large numbers of Christian people here and worldwide, the God of their churches has been too remote, and they have turned to churches where they experience contemporary revelations of his Spirit. But since this is not how God has spoken fully and conclusively, many will and have been mislead.
Many believe the Bible to be God's word, and yet by insisting that there are special revelations equal in authority to Scripture requiring our obedience, they practically deny the Scripture is 'living and active'. And so their view of Scripture flows also into their view of God and His sovereign power in salvation. As Dr. Jensen wisely observes of them: 'They are committed to a God who guides but does not control, and who is impotent in the face of human recalcitrance.'
Instead, true spirituality and faith is rooted in gratitude and understanding of the work of God in Christ. This includes a deep appreciation of the Bible's verdict and characterisation of sin. It does not deny or soften God's word of judgment against man. Invariably, when we fail to adopt the Bible's view on these things, our view of man's role in salvation is also inflated.
As God's people convicted in the first place by His Spirit's own teaching of the gospel of Christ (Matt. 11.27), longer-term growth and benefit for the church is possible only where experience of God's general revelation of himself is both authentic and interpreted in accordance with the gospel as revealed in the Scriptures.
God has revealed Himself in His word, and that word is finally and fully in His Son, who has taught His disciples to teach us the truth that will continue to be living and active today (Heb. 1.1-2; 4.12; Matt. 28.20).
Let us study these truths for ourselves this TTC, so that we may honour God with a faithful ministry.
'If you remain in me and my words remain in you, ask whatever you wish, and it will be given you' (John 15.7).
Rev. Robin Gan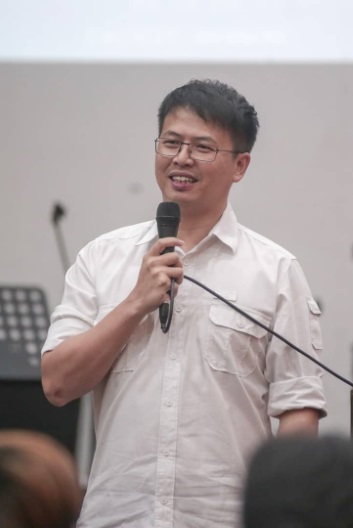 Founding Elder, Christ Evangelical Reformed Church (2008-Present)
Founder, Gospel Growth Fellowship (2007)
Deacon, Anglican Diocese of Malaysia (2006-08)
Curate, St. Andrew's Cathedral (2005)
Curate, St. Paul's Kogarah (2004)
Curate, FOCUS UNSW (2002-03)
Bachelor of Divinity & Diploma of Ministry, Moore Theological College (2002-05)
Ministry Training Strategy under Philip Jensen (2000-01)
Regional Marketing for Sony Asia Pacific (1997-99)
Youth and University Work Leader in Adam Road Presbyterian Singapore (1997-99)
Bachelor of Commerce, UNSW Australia (1996)
For more than 20 years, Robin Gan has been ministering to students and adults from a wide variety of churches. His concern is for the gospel to grow churches in Malaysia through faithful ministry of the Word of God. He currently pastors CERC, a church that has raised many young leaders to be committed to Jesus' mission.