The Knowable God pt. 3: The Trinity in Salvation
14-17 Sep 2022
GGF is excited to continue "The Knowable God" Thinking Theologically Conference series in 2022 with its third and final installment on the trinity in salvation. Now that the COVID-19 restrictions have been reduced, we hope to once again enjoy your company in working hard together at understanding the biblical text for 4 days, learning to think God's thoughts after him and letting that shape the way we do ministry.
Please like our page on social media or sign up for our mailing list to stay updated on all our upcoming events.
Looking forward to seeing you soon!
Rev. Robin Gan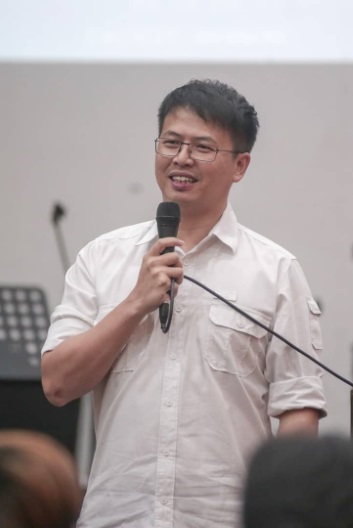 Founding Elder, Christ Evangelical Reformed Church (2008-Present)
Founder, Gospel Growth Fellowship (2007)
Deacon, Anglican Diocese of Malaysia (2006-08)
Curate, St. Andrew's Cathedral (2005)
Curate, St. Paul's Kogarah (2004)
Curate, FOCUS UNSW (2002-03)
Bachelor of Divinity & Diploma of Ministry, Moore Theological College (2002-05)
Ministry Training Strategy under Philip Jensen (2000-01)
Regional Marketing for Sony Asia Pacific (1997-99)
Youth and University Work Leader in Adam Road Presbyterian Singapore (1997-99)
Bachelor of Commerce, UNSW Australia (1996)
For more than 20 years, Robin Gan has been ministering to students and adults from a wide variety of churches. His concern is for the gospel to grow churches in Malaysia through faithful ministry of the Word of God. He currently pastors CERC, a church that has raised many young leaders to be committed to Jesus' mission.
If you have any questions, please contact Jay Lyn at ttc@ggf.org.my or 012 305 8773.