The Gospel and Culture
5-7 Jan 2012
Fellow Workers' Conference is a 3 day conference dedicated to gospel-centered thinking about Christianity and ministry. This annual conference gathers evangelicals both abroad and local under the banner of the gospel in January to be committed to gospel-shaped Christianity in Malaysia. This year, our theme is 'Gospel and Culture' with the aim of encouraging evangelicals to be thoughtful about the culture that we live in so that ministry can be done faithfully for the sake of gospel growth.
The Gospel Growth Fellowship invites you to be part of this movement; to gather as like-minded Christians to win Malaysia for Christ. If you're a Christian, partner with us for we are fellow workers of Christ for his Kingdom.
Confessions of a ministry staff worker(s) - an insight into Malaysian ministry culture
Psychology and Culture: A culture of Therapy
Chinese Culture and the Church
Youth and Culture
Rev. Robin Gan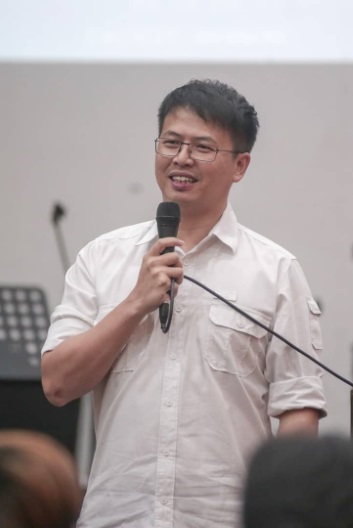 Robin Gan has been teaching theology for more than a decade to students and adults from a wide variety of churches. He trained for ministry in the Ministry Training Strategy and Moore Theological College (B.Div, Dip.Min) in Sydney. He is the founding partner and leader of the Gospel Growth Fellowship. His concern is for the gospel to grow churches in Malaysia through faithful ministry of the Word of God. He pastors CERC, a church that has raised many young leaders to be committed to Jesus' mission.
According to Plan
Graeme Goldsworthy
ISBN: 978-1844740123
Christ and Culture Revisited
D.A. Carson
ISBN: 978-0802867384
Foundations of the Christian Faith
James Boyce
ISBN: 978-0851106373
God in the Wastelands
David F. Wells
ISBN: 978-0802841797
Institutes of the Christian Religion
John Calvin
ISBN: 978-0802807748
Losing Our Virtue
David F. Wells
ISBN: 978-0802846723
No Place for Truth
David F. Wells
ISBN: 978-0802807472
Recovering Biblical Manhood and Womanhood
John Piper and Wayne Grudem
ISBN: 978-1856840453
The Church
Edmund Clowney
ISBN: 978-0830815340
The Courage to be Protestant
David F. Wells
ISBN: 978-0802840073
The Unquenchable Flame
Mike Reeves
ISBN: 978-1844743858