The Gospel & the Reformation & the Reformed
23-25 Jan 2014
Luther. Calvin. Edwards. Whitefield. Piper. Chandler. You?
They're all hard acts to follow. Each so clearly stood or stand for the Gospel that their ministries led to The Reformation, to entire Protestant denominations coming into existence, and to Christians who hold to the orthodox faith being identified as the Reformed.
Hard acts to follow indeed.
What isn't so open to negotiation though is the defense of The Faith. What isn't subject to discussion is who has to defend it. The very same reasons for why men like Luther did what they did in the first place still exists in this time and place.
Christian - Do you know why you must be what they were for their times?
Since FWC began it has strived to put the Gospel where it belongs in the minds of those doing God's ministry - in the centre of our church's existence.
As we progressed in the last few years at examining our lives and the ministry we seek to do in light of our contemporary culture, we now take a step back to consider matters in light of those who went before us - The Reformers. Let us all as those who love God's church be encouraged this FWC 14 to have the courage to be Protestant.
Luther's 'discovery'
Roman Catholic Theology since the Reformation
Arminianism
Finney and the Klang Valley
How the Enlightenment killed the Reformation
The Denominations of the Reformation
Is Old really Gold? What's so good about Reformation music?
Calvin
Luther
Latimer
Morey
Warfield
Facebook cover photo
Facebook profile pic
Ecclesia reformata semper reformanda
Luther 2
Machen
Speer
Facebook cover photo (public)
PowerPoint slide
Rev. Robin Gan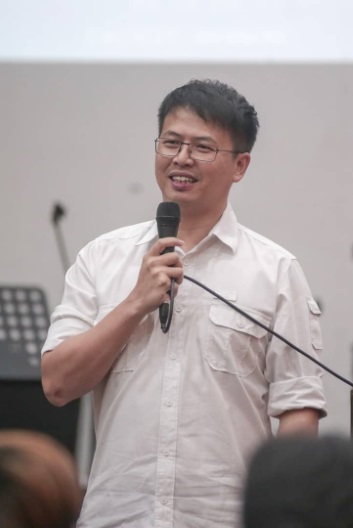 Robin Gan has been teaching theology for more than a decade to students and adults from a wide variety of churches. He trained for ministry in the Ministry Training Strategy and Moore Theological College (B.Div, Dip.Min) in Sydney. He is the founding partner and leader of the Gospel Growth Fellowship. His concern is for the gospel to grow churches in Malaysia through faithful ministry of the Word of God. He pastors CERC, a church that has raised many young leaders to be committed to Jesus' mission.
Dr. Carl Trueman
Dr Carl Trueman is the GGF Advisor for Church History and currently teaches in Westminster Theological Seminary as Professor Historical Theology and Church History. He is the editor of the IFES journal, Themelios, and a main contributor to Reformation 21 online magazine.
He has also been Tutorial Assistant in Church History, University of Aberdeen (1991-1993), Lecturer in Theology, University of Nottingham (1993-1998) and Senior Lecturer in Church History, University of Aberdeen (1998-2001).
His direct contribution this FWC 14 will be 2 lectures on the Reformation.
Come Praise And Glorify by Sovereign Grace Music
Gladly Would I Leave Behind Me by Sovereign Grace Music
Glorious And Mighty by Sovereign Grace Music
God has Spoken
In Christ Alone by Keith Getty
Jesus With Thy Church Abide by Reformed University Fellowship
Let Your Kingdom Come by Sovereign Grace Music
O Church Arise by Keith Getty
Reform Us (Adapted from 'Revive Us') by EMU Music
Soli Deo Gloria
The Church's One Foundation
There Is One Reason by Sovereign Grace Music
Your Words Of Life by Sovereign Grace Music